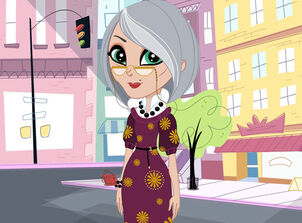 Mrs. Twombly not only runs the Littlest Pet Shop, but she's also a collector of...very rare door knobs. Yes, she's a little quirky, but Mrs. Twombly just loves what she does and it shows. As Blythe discovers, there's more to Mrs. Twombly than her love of animals. This shopkeeper has had some mighty wacky adventures herself!
Gallery
Ad blocker interference detected!
Wikia is a free-to-use site that makes money from advertising. We have a modified experience for viewers using ad blockers

Wikia is not accessible if you've made further modifications. Remove the custom ad blocker rule(s) and the page will load as expected.